23 Mar 2021
How To: View Services in Ubersmith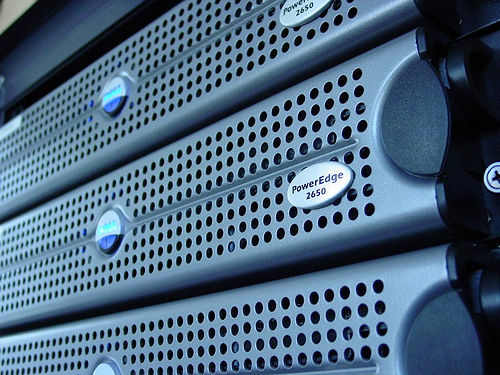 Welcome to another of our Ubersmith 'how to' guides!
For this post we're going to walk you through one of the most common questions we get asked in the support department.
"How do I view a list of the services I have with you?"
There are no doubt plenty of reasons that you might like to view a list of all of your services you have with us, and thankfully Ubersmith makes that incredibly easy to do, as you can see in this quick walk through guide.

---
First of all, you will need to go to the IOFlood account management portal and log into your IOFlood account by putting in your username and password, just like our friend Max here did.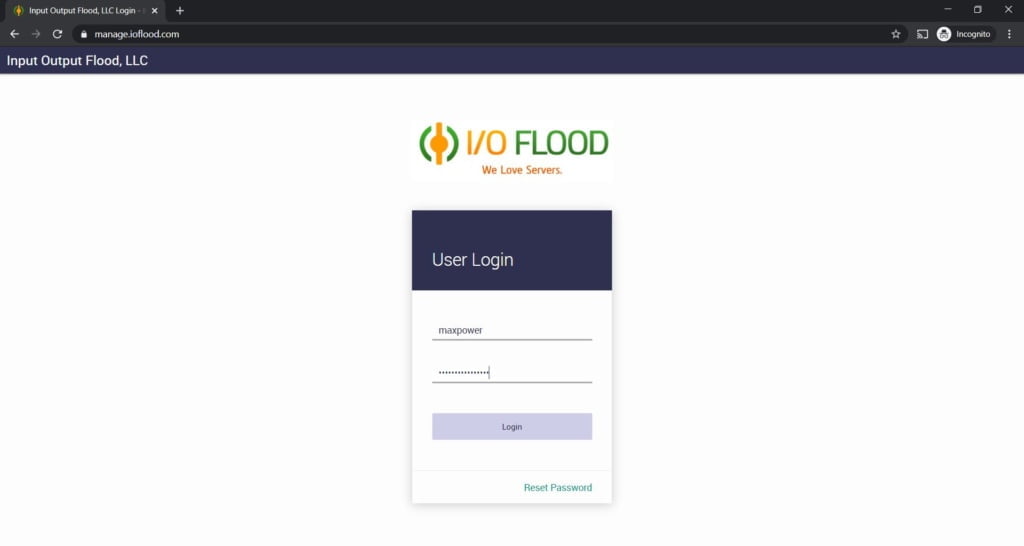 Once you've logged in, you need to navigate to the menu on the left side of the page and under 'Billing and Services' you need to select "View Services" from the drop down menu.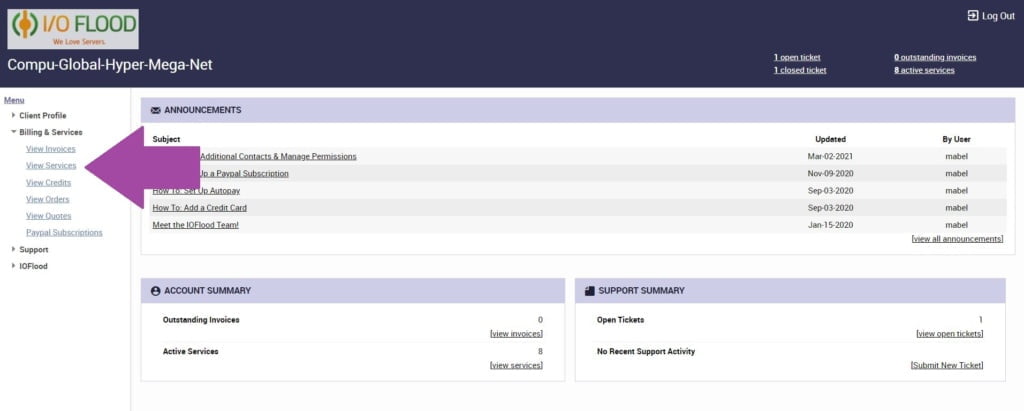 This brings up a complete list of all services that you currently have with us: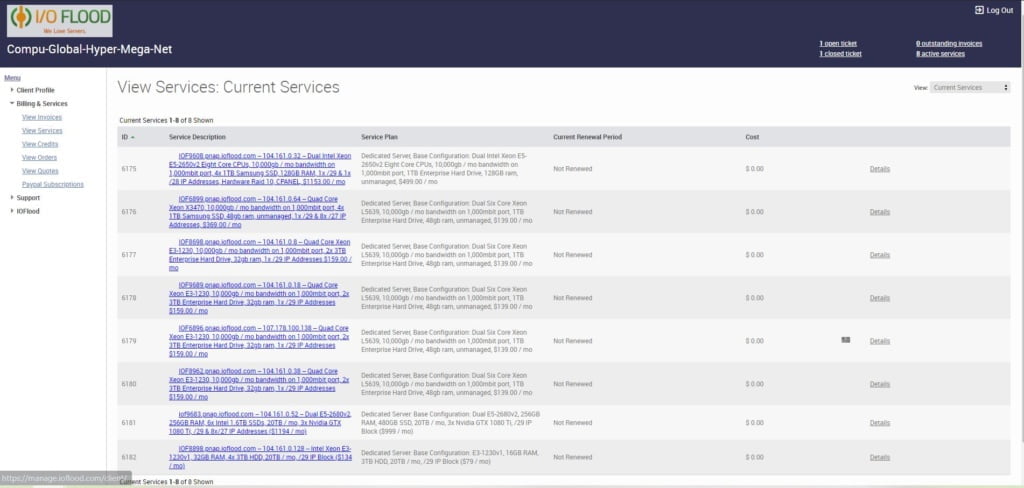 From here, you can view any individual service, just by clicking on the service name in blue. Each individual service, once you click into it, will look something like this.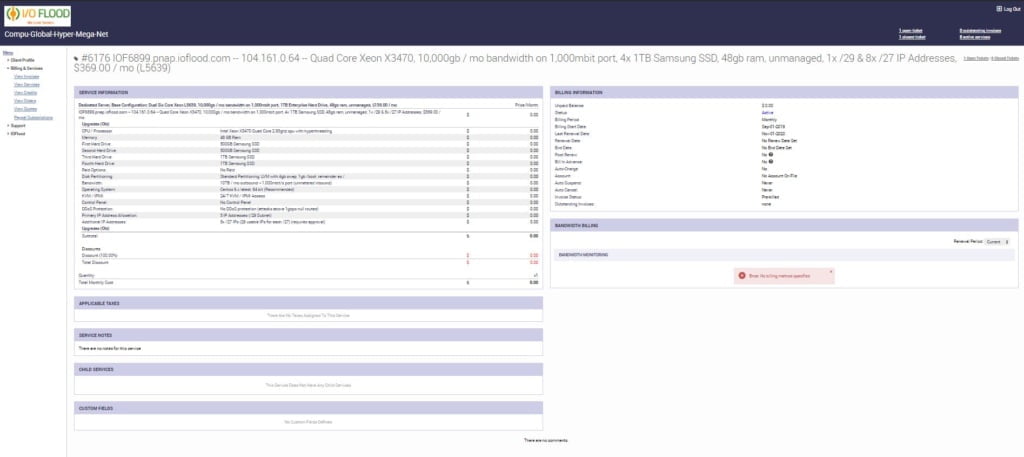 This screen will give you all the information you need to know about your service.
At the very top is the service description, which is a summary of the service item.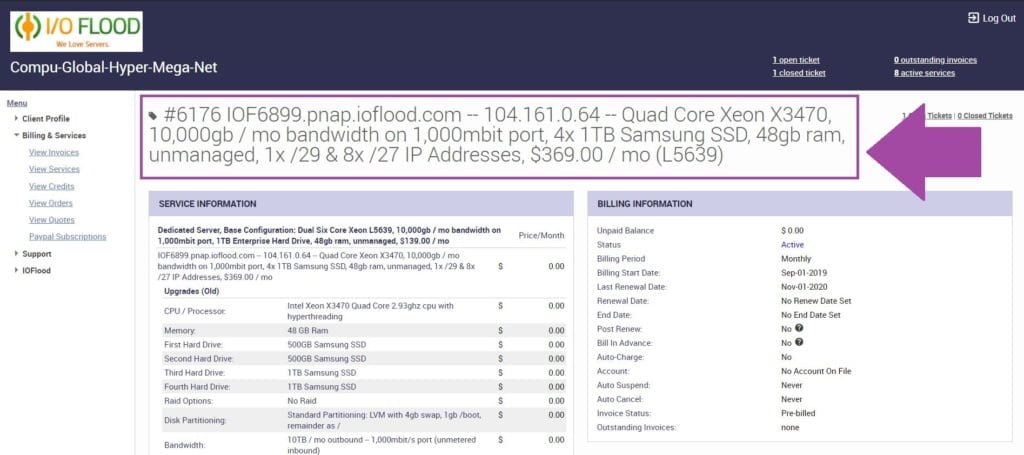 You can also see a specific breakdown of the service under "Service Information" which includes each component, including any upgrades, and the cost of each component or upgrade in question.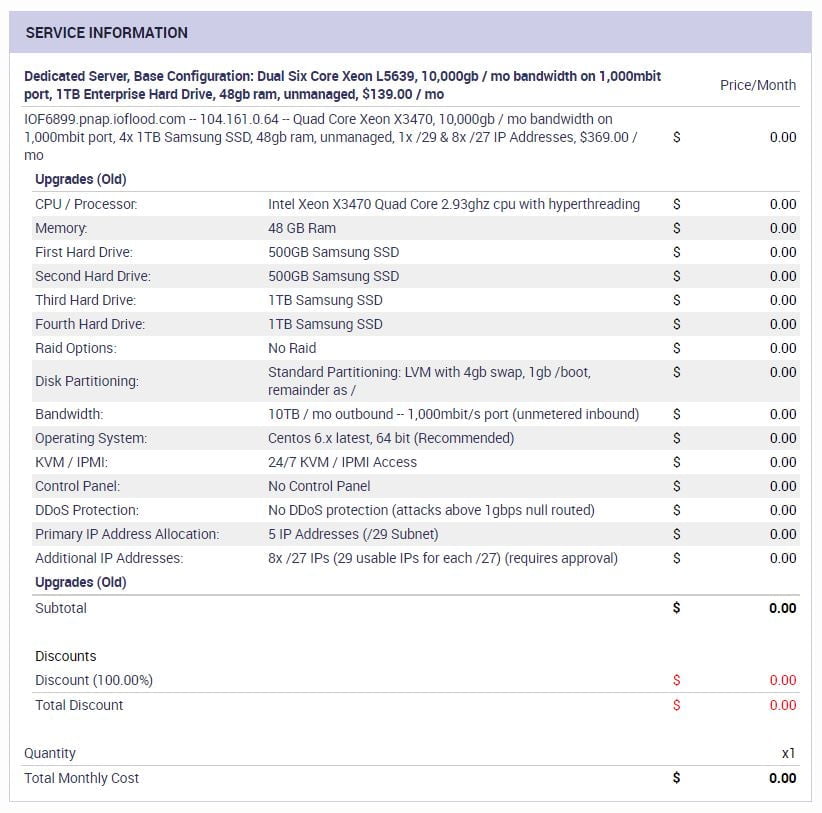 You can also view the billing information for the service item. This tells you when the service was first ordered, when it renews each month, whether or not there is a credit card on file and the service is set to auto pay and more information. (If you don't have a credit card on file you can read how to do that here. You can also read how to set up autopay here)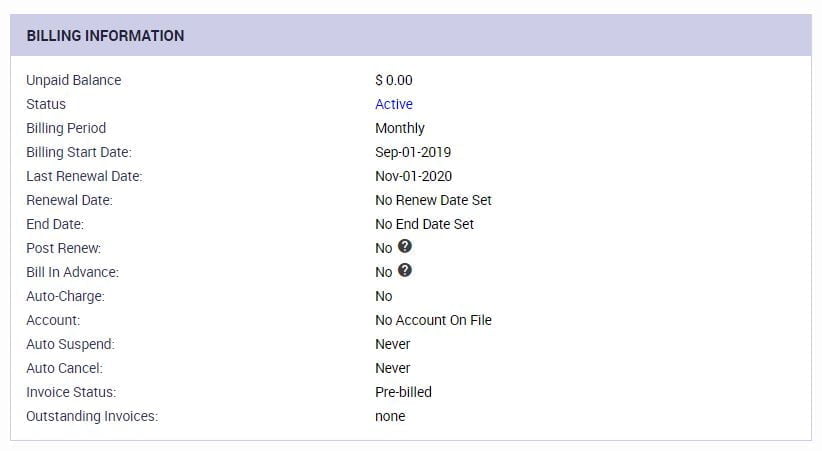 So, there you have it! A quick walk through of how to view your services within Ubersmith.
---
I hope you've enjoyed this most recent addition to our 'how to' guides for Ubersmith, all designed to help make managing your business easier.
Please make sure you check back on our blog regularly as we will be doing more of these 'how to' posts to help our customers navigate through their customer portals.