16 Jul 2021
IOFlood's Top Ten Tips for Best Backup Practices!
1 – Always use remote storage!
2 – Make sure you run backups regularly!
3 – Automate your backup process to make it simple!
4 – Know your backup capacity, don't run out of space!
5 – Encrypt your backups to keep them safe!
6 – Always use RAID where possible!
7 – Choose a provider you trust to care for your backups!
8 – Use different vendors for your backups and live data
9 – Use "pull" backups instead of "push" backups when possible
10 – Backup your backups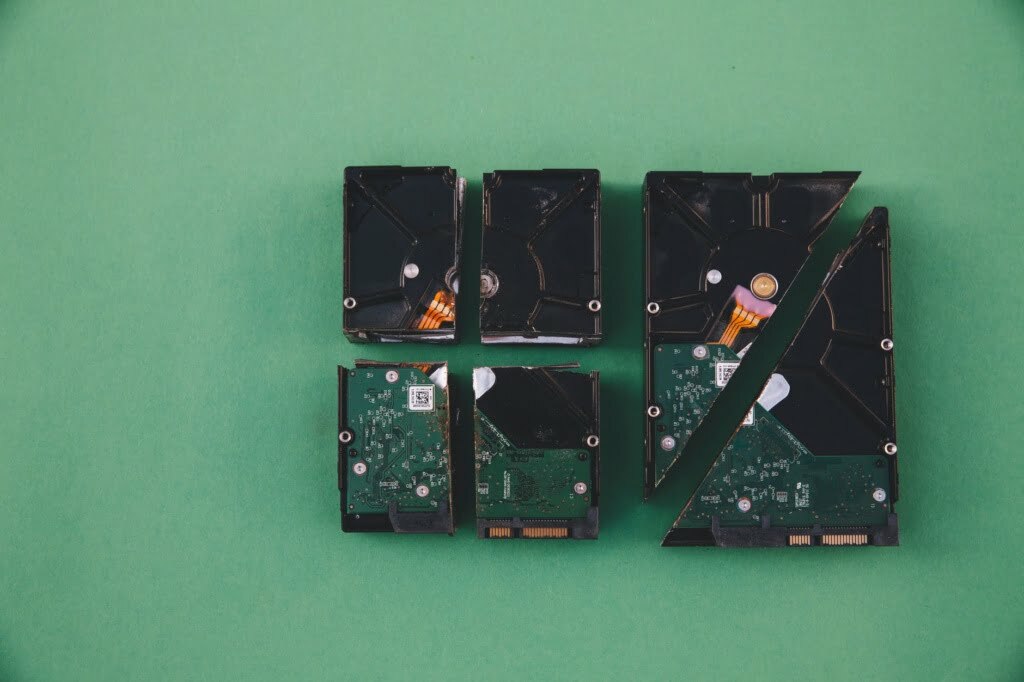 No matter if you're talking about a rack of servers that house your entire online business or that epic high score in Frogger that you've been protecting since the 80's, no one wants to find themselves dealing with data loss.  
While, at best, such an event could be mildly inconvenient (No Frogger for you!), at worst losing your digital footprint could be catastrophic, particularly when that footprint encompasses your entire livelihood.  
Given the overall uncertainty of a digital world it is impossible to guarantee that your data will never be at risk.  Even beyond the constantly increasing online threats such as malware and computer viruses, an online business is susceptible to many other factors, including theft, fire, sudden host closures, or even something as common as drive failure.
The best way to protect your business (Or your Frogger score!) in the event of the unthinkable is a solid backup plan that will help you recover and we hope these top ten pointers will help you get back on your feet quicker than a frog can cross the river.
 Don't keep all your eggs in one basket!
Remote storage is essential!  Storing your backup on the same disk as your original data is a recipe for disaster.  The advantage of a completely off-site backup is that even if your main server falls victim to disaster, your off-site data will be intact, allowing you to recover your data quickly and get your business back up and running.  
Off-site remote backup doesn't have to be a dedicated server!  You can also look at VPS or other Cloud based services if they suit both your budget *and* your needs.  Just make sure you choose a reliable and reputable provider to provide your remote backup needs.  
Update, Update, Update!
Prevent the loss of valuable information by making sure your backups are run frequently.  A backup isn't going to be helpful if it's six months out of date, especially if the data you are storing is constantly updating.  Take the time to assess your business needs and establish the best timeline for your backups to be run, be it daily, weekly or monthly.  Just make sure your timeline will always give you the most up to date information in case of emergency.
Kiss it!  Automation Keeps it Simple!
To make sure your backups are run on time every time, we strongly recommend that you automate your backup process.  Many common administrative panels like WHMCS, cPanel, Plesk and DirectAdmin offer the ability to automatically backup your services either natively or through plugins that can be easily installed.  Additionally, there are a myriad of other automated backup services available to help take away the stress of keeping your backups up to date.  
Unlike the cosmos, your space is finite!
As the legendary genie tells you, phenomenal cosmic power, itty bitty living space!  The internet provides us the gateway to the universe and all the knowledge it contains.  Unfortunately your space for backups is limited.  It's important to know your capacity before you run out.  
Let's say you backup your files every day and keep them for a two week period. For every 1 GB of data you have, that's 14 GB of backups. For a month, that's 28 GB. For a quarter that's 91 GB per every 1 GB of actual files.
As important as it is to make sure your backups are automated, it's equally important to make sure you delete old backups to make sure you never run out of space.  
====================
While the first four points are definitely the most important to keep in mind when considering your backup options, here are a few other little things to keep in mind.  
Secure the keys to your castle!
This is as simple as locking your front door when you leave in the morning, or locking your car once you park.  A digital world eliminates barriers like moats and fire breathing dragons and can run the risk of your backup data being compromised by unscrupulous hackers or the Sheriff of Rottingham.  Aside from using an off server/off site location, encrypting your backups helps keep the keys to your castle safe so they're exactly as they should be in the instance you need them.  
Redundancy increases Security!
If at all available, definitely look at a backup provider that offers RAID arrays for extra redundancy.  Performance and reliability aside, RAID can help ensure that your stored data is protected from single drive failure. 
Trust is Tantamount!  Even Salt looks like Sugar!
In a digital world, everything you need to know is at your fingertips.  Before you choose a provider, do your due diligence.  Research the providers you are considering.  Look for reviews, check on industry specific forums, ask peers for recommendations.  Make sure you choose a provider you trust.  
Divide and Conquer!
Always use different vendors for your live-data and your backups.  There are many reasons a vendor may stop doing business with you, including but not limited to, billing disputes, terms of service violation, bankruptcy.  There may be instances where a lawsuit or subpoena compels your live-data host to take your services offline, something which can happen with no notice and no chance to retrieve your live-data.  In instances like these, it is critical to have your backups hosted by a different vendor so they always remain available when you need them.  
Don't Be Pushy!
Wherever possible, you should always make sure you use 'Pull Backups' instead of 'Push Backups'.  
Push Backups are where the live server sends the backup data to the backup server.  The most obvious compromise here is the risk of the remote backup being deleted if your server is hacked or otherwise compromised.  
On the flip side, Pull Backups are where the backup server pulls the backup data using read only access to the live server.  This method is safer as it is harder for an attacker to determine where your backup data is stored.  Using a Pull Backup method your backup server does not need write/delete access to the live server and the live server is not able to overwrite data on the backup server.  
Backup your backups
Last but not least, if you have the ability to do so, it can be a good idea to have a second backup in another location, just in case.  While the chances of your primary system and your backup failing at the same time are highly unlikely, as any good geek knows, "In a crunch, you don't want to be caught without a second backup."
====================
For those of you who might be looking for a backup solution, we can recommend taking a look at 1tbvps.com, IOFlood's sister service, providing unparalleled VPS hosting owned and operated by a brand you know and trust.  With both 'Full SSD' and 'RAID 10 SSD' VPS services available to help meet your needs.  Use the code IOFLOOD20 for 20% off. 
If you want more than 1tb of backup space, please contact sales [@] ioflood.com for a quote on a high storage dedicated server!