28 Nov 2023
Celebrating VTunnel.com's Legacy as We Embark on IOFLOOD's Future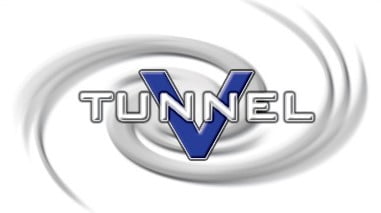 Greetings to all our valued clients, technology enthusiasts, and supporters,
I am Gabriel Ramuglia, the founder of both Vtunnel and IOFLOOD. Today, I am excited to share with you a significant milestone in our journey — a celebration of Vtunnel's achievements and the pivotal role it has played in IOFLOOD's evolving story.
Celebrating Vtunnel's Journey
Vtunnel.com started almsot 20 years ago in 2005 as a simple solution for users to bypass school internet restrictions. It quickly grew into a popular web-based proxy service, renowned for its ability to support "form post" and other advanced features to allow for logging into websites and later, for streaming video content like YouTube.
Being one of the first free web proxies supporting these features, VTunnel became extremely popular among internet users at school, work, and in countries with limited internet freedom.
This capability became particularly crucial when Turkey blocked access to YouTube, catapulting Vtunnel to over 1.3 million daily unique visitors, most seeking access to YouTube from Turkey.
I'm extremely thankful for the success that VTunnel saw, the opportunities it provided for me to learn website development and systems administration, and I am touched at how many people saw a postitive impact from its free services.
However, with the shift towards mobile browsing and javascript heavy websites, web proxies relevance in the new digital era waned, leading to VTunnel ceasing operations in 2016.
Bridging to IOFLOOD
Parallel to Vtunnel's journey, IOFLOOD emerged in 2010 out of a necessity I identified while operating Vtunnel. As an unmanaged dedicated server hosting provider, IOFLOOD was born from a dissatisfaction with the indifferent customer support offered by many in the hosting industry and the exorbitant prices of managed hosting services.
Our vision was clear: to excel where others fell short. Our mission is to help small businesses succeed and grow, by offering high-impact help, treating people fairly, and using the best tools for the job. We just happen to rent servers.
IOFLOOD, therefore, is not just a business; it's a solution shaped by real-world experiences and a commitment to helping small businesses thrive. Click to learn more about what makes IOFLOOD different.
The Strategic Move
Today marks not just a remembrance of Vtunnel's remarkable past but also an explanation of the shift in focus towards IOFLOOD that began in 2010. This move is more than a business transition; it's a continuation of a mission that started with Vtunnel — to assist and empower users and businesses in navigating the digital world.
Thanks to customers like you, IOFLOOD has grown from simply hosting Vtunnel's servers in 2010 to now having over 1,000 servers rented to customers from our self-owned datacenter in Tempe, AZ.
We are proud to announce that we've recently started offering bare metal cloud servers, allowing delivery of dedicated servers automatically in less than one hour. We will continue to innovateby offering services our customers can rely on.
In addition to growing the number of customer servers we are managing, we are also happy to report a growing team that is excited to help you. Learn more about us on the IOFLOOD website.
Linking Past and Present
The innovative spirit and customer-centric approach that were the hallmarks of Vtunnel are now deeply embedded in IOFLOOD's ethos. We understand the challenges small businesses face in the digital landscape because we've been there. This understanding drives our commitment to providing dedicated server hosting solutions that are not just efficient but also empathetic to the needs of our clients.
Conclusion
As we look to the future, IOFLOOD is excited about the new horizons and opportunities ahead. We remain dedicated to offering top-tier hosting services, grounded in our rich history and the lessons we've learned along the way. We invite you to join us in this new chapter, to explore how IOFLOOD can support your business's growth and success.
Contact
For more information, to discuss our services, or to simply share your thoughts about this exciting transition, please feel free to reach out to us at [email protected]