28 Dec 2022
Need a CentOS Replacement? 5 Best CentOS Alternatives in 2023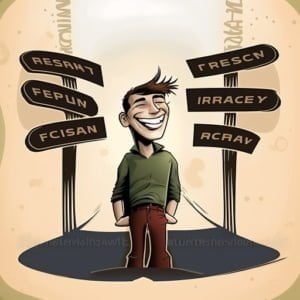 Are you looking for a CentOS alternative in 2023? If so, you're in good company. Many people have been after CentOS alternatives in the last few years. This is largely due to changes made by RedHat for licensing and ongoing maintenance for CentOS.
For the unfamiliar, CentOS is a Linux distribution built on the Red Hat Enterprise Linux (RHEL) platform. It is popular as a server OS because of its stability and dependability. In fact, until recently, it was the only OS you could use to install cPanel, the most popular web hosting control panel. However, this is changing as recent versions of cPanel support Ubuntu as well. cPanel supports Ubuntu 18.04 and 20.04, as well as CentOS 8 and CentOS 7.
The organization that maintains RHEL and CentOS, Red Hat, was purchased by IBM in 2019. Since then, IBM has all-but removed support for CentOS to drive more sales for their paid version, RHEL. Most importantly, the latest version of CentOS, CentOS 8, has been assigned an exceptionally short EOL date. Meanwhile, CentOS 7 is outdated and will also be EOL (End-of-life) soon. Many users are now unsure of what to do and searching for alternatives as a result of these changes.
What do to?
If you're one of these users, you shouldn't worry. You can find the solutions you need here. The best CentOS alternatives and replacements for 2023 will be covered in this article.
As a dedicated server provider, IOFLOOD has to keep up to date on the OS options our customers need. Once RedHat announced an early End of Life date for CentOS 8, we acted quickly to identify the best alternatives to offer our dedicated hosting customers. Our direct replacement on our order forms for CentOS 8 is now AlmaLinux, and you can read more about all the possible alternatives below.
CentOS replacements:
Let's begin by taking a look at direct replacements to CentOS. These are RHEL-based distributions that aim to be backwards and upstream compatible with CentOS. The advantage is that by replicating the upstream source identically and making just the necessary changes to avoid breaking intellectual property restrictions, including eliminating RedHat trademarks, these solutions are almost similar to CentOS.
These replacements to CentOS include:

This is the upstream distribution for CentOS, so it is very similar in terms of package selection and stability. However, RHEL is a commercial product with a subscription-based pricing model. When IBM changed the CentOS distribution method, they were hoping to encourage people to switch to this paid version.


Alma is an RHEL-based community-driven distribution. It was created to take over the mantle for CentOS, by working on the same open source philosophy. At IOFLOOD, this is our preferred "CentOS" replacement.


Rocky Linux is very similar to AlmaLinux, being essentially a clone of CentOS. At this point it seems to be a little less popular than AlmaLinux, but is nevertheless also a viable replacement for CentOS.
AlmaLinux and Rocky Linux may have paid support options, but unlike RHEL, these subscriptions are completely optional. If you're looking for an identical experience to CentOS but don't want to pay for RHEL license fees, you can't go wrong with either AlmaLinux or Rocky Linux.
CentOS alternatives:
Next let's consider some alternatives to CentOS. These are Linux distributions that are not based on RHEL. Even so, they can be feature rich and reliable, making them an excellent alternative to CentOS.
The most suitable Linux distributions we recommend for server use cases are: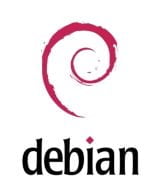 This well-known distribution is renowned for its stability, both in terms of reliable operation, and the long term support provided to each version release. It is a popular option for servers and many other linux distributions start with Debian as their base, making some adjustments to meet their specific project goals. Debian is also the base OS used for the Proxmox virtualization control panel, so is the right option to pick if you want to use that software.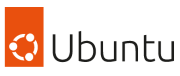 This is well known as one of the more user-friendly linux distributions. It is well-liked for use on both desktops and servers, and includes more up to date software libraries than CentOS. Because of this updated software, many more modern applications will run on Ubuntu quite easily, but are very difficult to get running on CentOS, if you can do so at all. As was already mentioned, a recent development is that cPanel can now be installed on Ubuntu as well, so it can be a viable alternative for even more users than in the past.
OS Upgrade Process: An Important Concern
One major issue to consider when deciding between a CentOS replacement vs a CentOS alternative is the OS upgrade process. Both Ubuntu and Debian can be upgraded from the currently installed version to the latest version without having to completely reinstall the operating system from scratch. CentOS, on the other hand, if you are running a "7.x" version, can only be upgraded to the newest "7.x" version available — it cannot be upgraded to 8.x. Reinstalling the OS from scratch will wipe out all of your data, so doing so typically requires you install onto a totally new server and then move your data and applications over manually. This is an important concern for a system you want to keep running for many years, as Ubuntu and Debian won't require you undertake a major migration every few years to simply keep the OS up to date.
Give it a try!
To summarize, there are more good options than ever for anyone looking to move away from CentOS. Whether you want to replace CentOS with an RHEL based clone, or you're willing to try out something completely different based on Debian, there are now several mature and reliable options you can pick between. If you're not sure which one would be best for you, we recommend trying a couple of the alternatives we've discussed here. Ultimately, the "best" OS often comes down to personal preference, so it pays to be familiar with at least the major options we've talked about in this article.
Do You Love Servers?
We do! We recommend contacting IOFLOOD if you are looking for a dedicated server and want to know more about your alternatives. Our team is always available to help you choose the best solution for your needs among the large range of dedicated servers we provide that are ideal for a number of applications.
To learn more about our dedicated servers, you can email us at sales[at]ioflood.com or visit our website at https://ioflood.com. Our team will be happy to answer any questions you may have and help you find the perfect server for your needs.